Client project: XPages CMS and web shop with card payment
February 21st, 2011
A project for one of my clients went live last week. It's a portal on heart failures and defibilator products with a related web shop where you can buy automated external defibrillators (AEDs) and accessories. The portal is in Danish.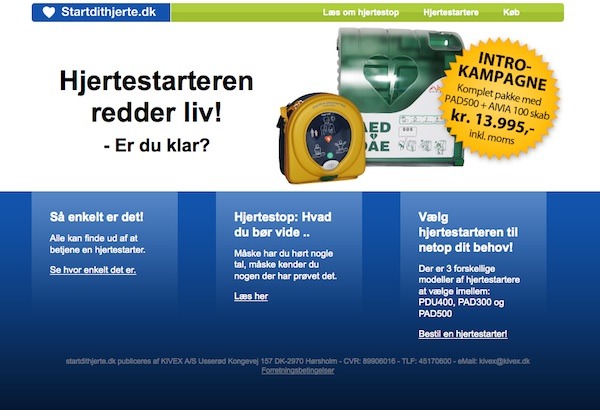 My company PHL Consult was responsible for the implementation of the portal while Supermouse design studio was responsible for the design.
The portal is built entirely on Lotus Domino XPages and features a content management system (CMS) and a web shop.
The CMS is controlled from the Lotus Notes client.
The web shop is integrated with the client's existing backend product catalog, CRM and ordering system which runs as standard Lotus Notes client only applications on an internal Lotus Domino server. Furthermore, the web shop is integrated with a payment card gateway from the Danish provider DIBS. The use of a payment card gateway effectively shields off the PCI requirements on e.g. encryption of card numbers from the shop and the client.
Tags: DIBS, Lotus Domino, Lotus Domino Designer, payment gateway, PCI, XPages